Build & Design
The National Apprenticeship Training Scheme in India is a one-year program equipping qualified youth in any graduate stream with practical knowledge and skills required in their field of work. The Apprentices are imparted training by the organizations at their place of work.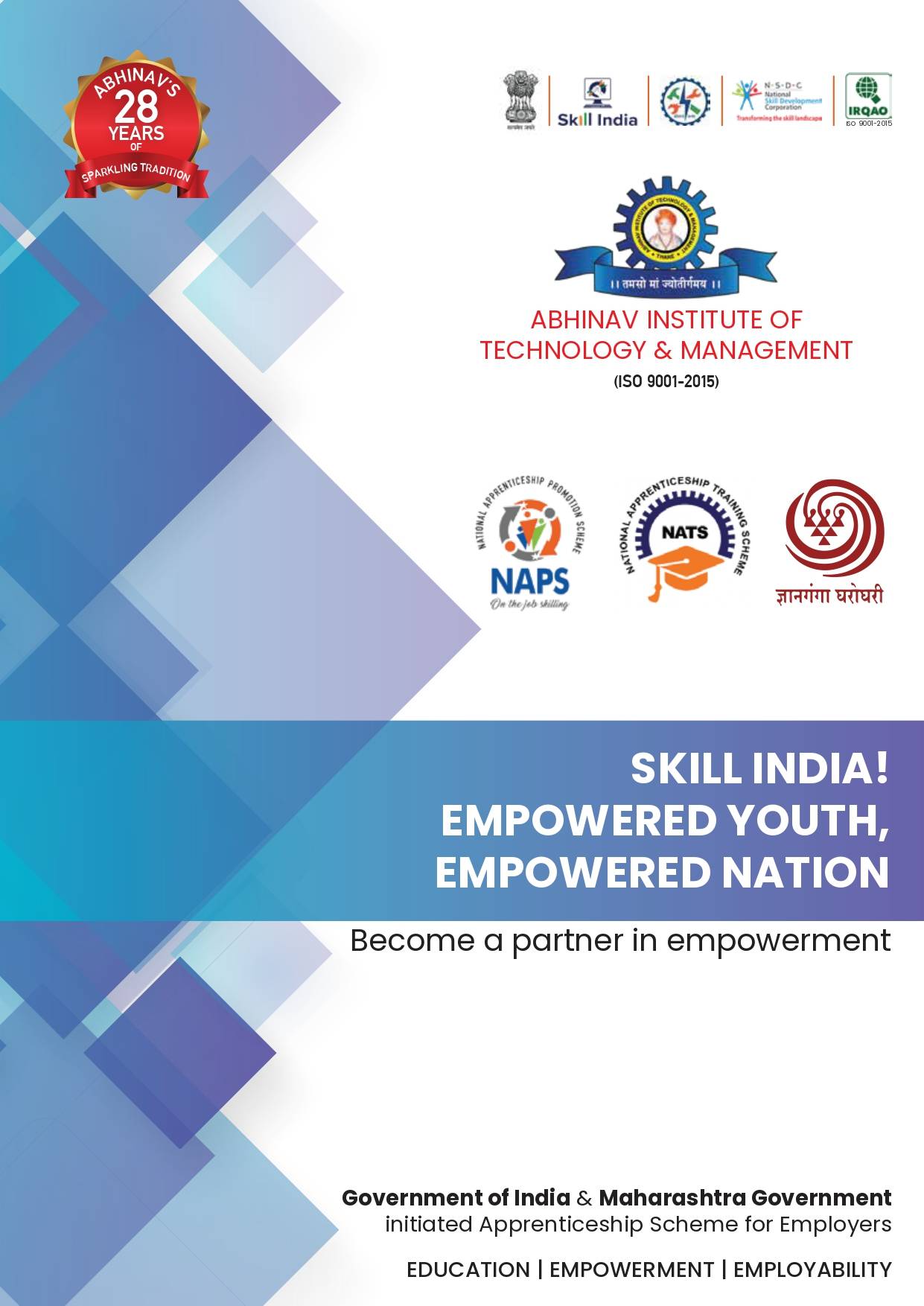 What is Apprenticeship Training?
The National Apprenticeship Training Scheme, a flagship program from the Government of
India aims at skilling India to meet future requirements. This scheme bridges the gap existing in the marketplace, between the employer's requirement in an employee and the talent pool of students available in the market. It allows the organisations to recruit raw, technically qualified candidates, train them for one year with subsidy from the Government of India and absorb them in regular roles if required.
Mandated under the law for all establishments having more than 30 employees
(including contractual employees) to engage apprentices.
A proven solution for training and retaining world-class talent which is industry ready
Legal Status of Apprentices
Every apprentice undergoing apprenticeship training in an establishment shall be trainee and not a worker.
The provisions of any law with respect to labour (such as EPF / ESI) shall not apply to or in relation to such apprentice.
Establishment can engage apprentices of age 18 years & above in normal working hours of the establishment (including night shifts).
For apprentices under the age of 18 years, establishments shall engage them in training between 8am to 6pm only.
Addresses skill gap for the industry
Increases availability of industry-ready
skilled manpower well versed with the culture of the company
Reduces expenditure on recruitment process
Financial support from the Government
Financial Benefits of under Apprenticeship Act,1961
Statutory benefits like PF, ESI, Bonus, etc. may not apply to apprentices. Monetary
reimbursement of up to Rs.4500/- per month for graduate apprentices.
Graduate in any stream, passed within previous 3 academic years.
Reimbursement claims would be raised quarterly. (Reimbursement of Rs.4500/- is paid
on a pro-rata basis as per the attendance and LOPs)
If an apprentice discontinues at any time during the training period of 12 months, the
reimbursement would be released on a pro-rata basis as per the attendance
PF or any other benefits may be paid to the apprentices at the organization's discretion.
Apprentices must be paid a monthly stipend of Rs.9000 or more. (There is no upper limit)