Slide 2
AITM-NATS
NATS enhances the establishment of productivity and provides financial support to the industries by way of reimbursing 50% of Government prescribed minimum stipend paid to the apprentices. Apprenticeship training scheme ensures continuous availability of trainees in the establishment.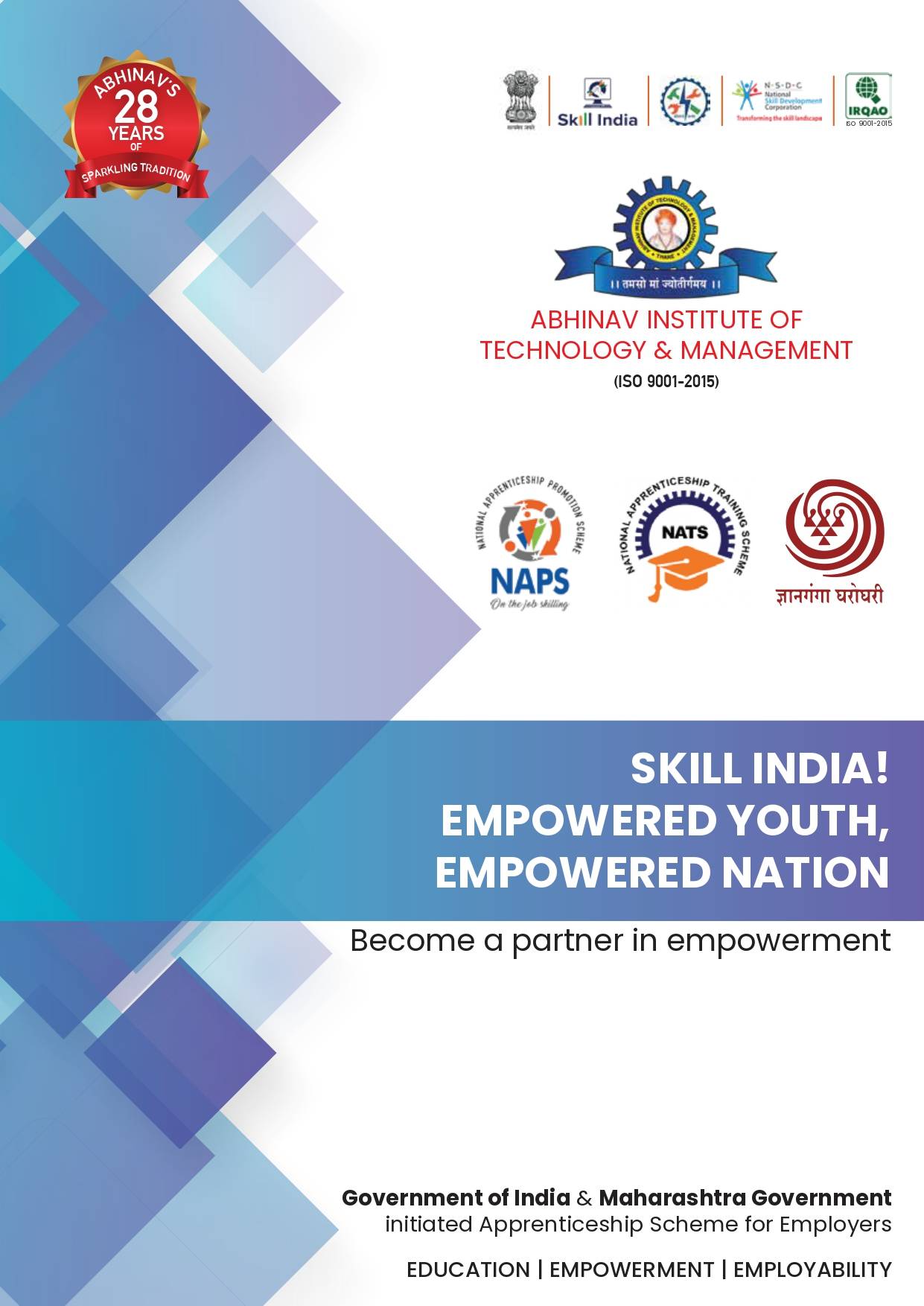 Slide 3
AITM - NAPS
In an endeavor to promote apprenticeship in India, a new scheme, National Apprenticeship Promotion Scheme (NAPS) has been launched by the Government in August 2016. The scheme entails financial support to establishments undertaking apprenticeship undertaking apprenticeship programs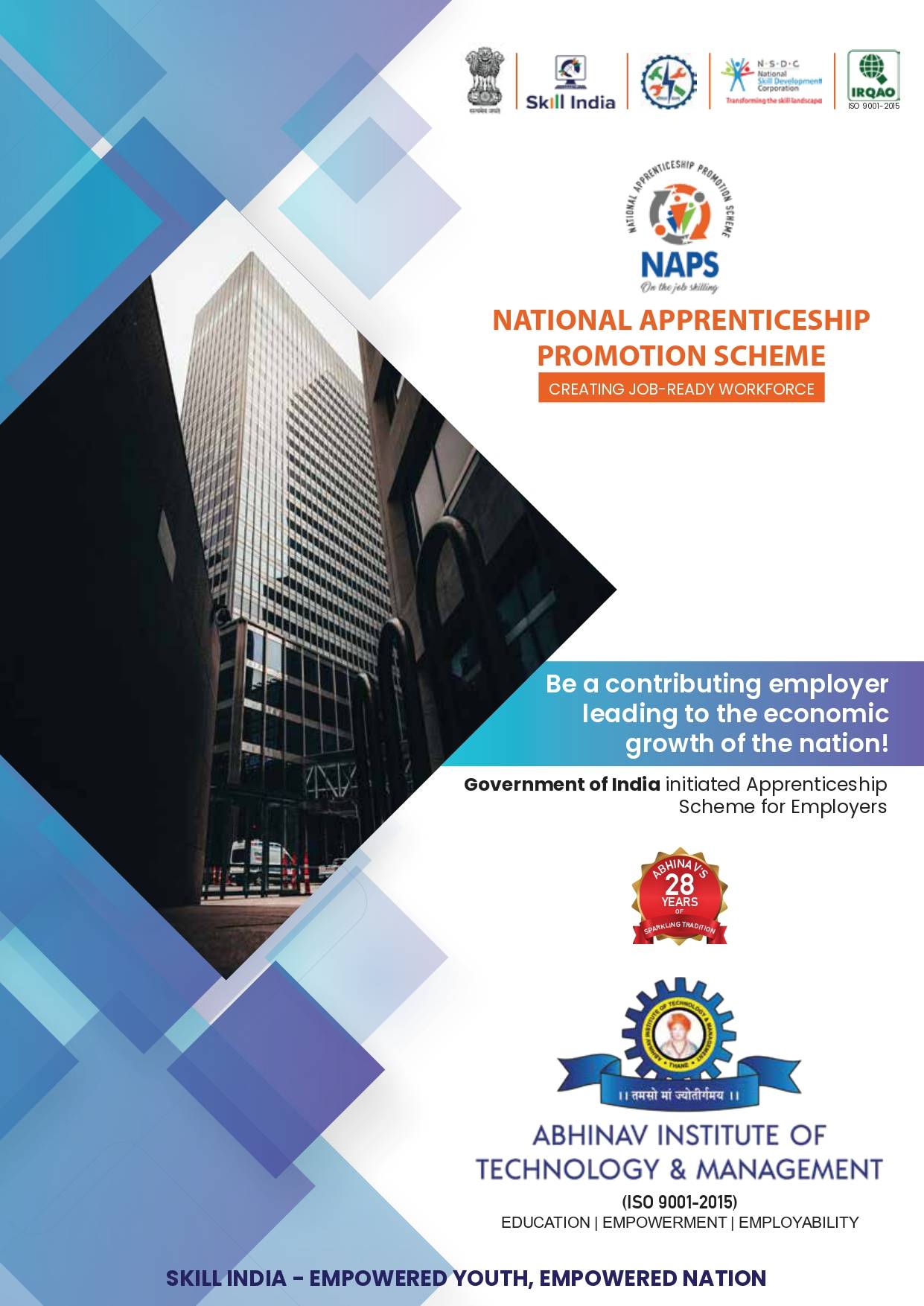 Slide 2
AITM - LEARN & EARN
the 'Learn & Earn' scheme, Institute selects SSC, HSC, MCVC, ITI students through well designed selection process with the involvement of industry experts. Students undergo classroom training, workshops, and practical's according to their shift duty & weekly off and students are deputed to the concerned organizations for on-the-job training.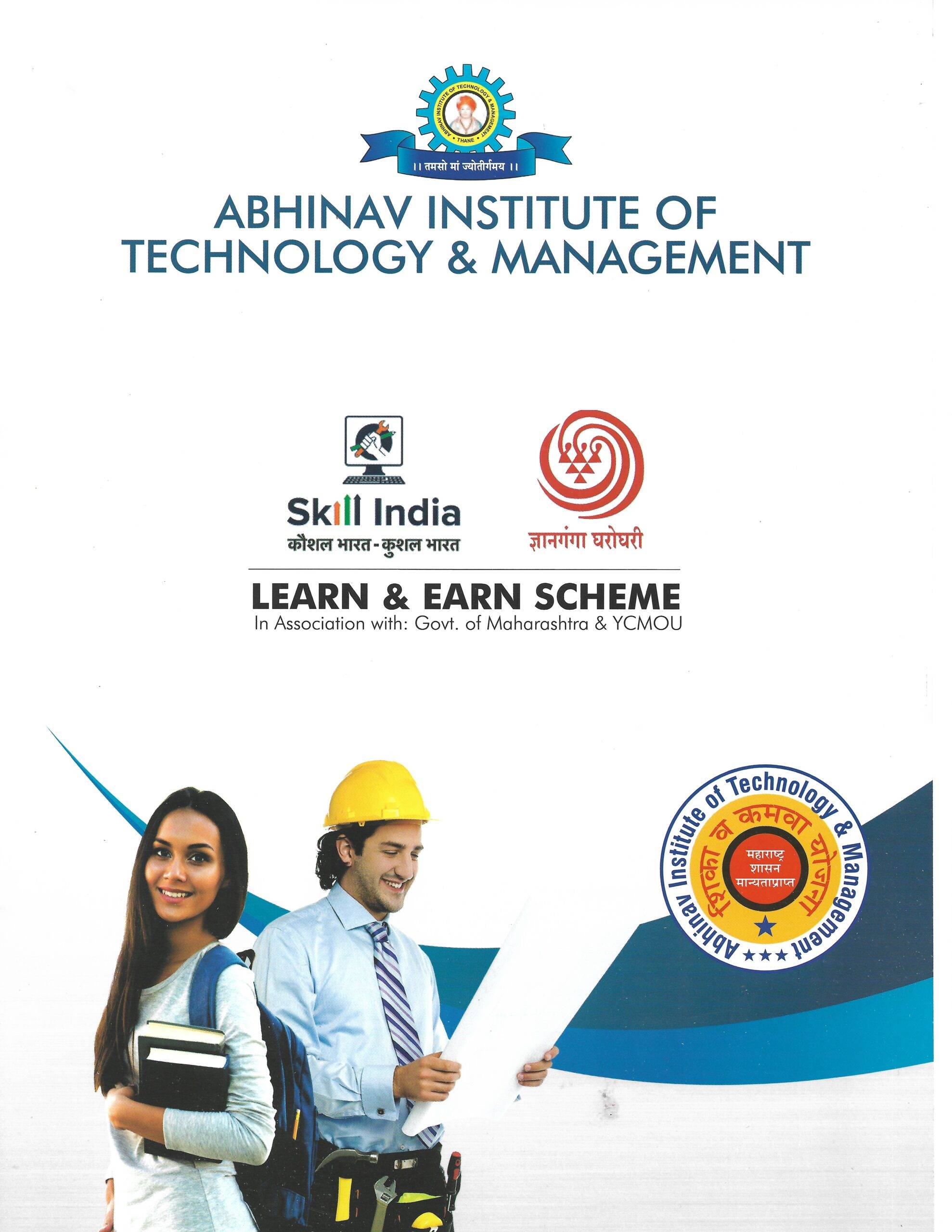 Slide 1
About Us
Abhinav Institute of Technology and Management (AITM), we are government recognized as an institute. We are engaged in providing on-the-job training to young students and unemployed youth of today with skillful training in reputed companies and manufacturing industrial units in the State Government of Maharashtra as per the recognition afforded to us vide a GR No.2017 / (188/17) / VC-3 issued by the State Government of Maharashtra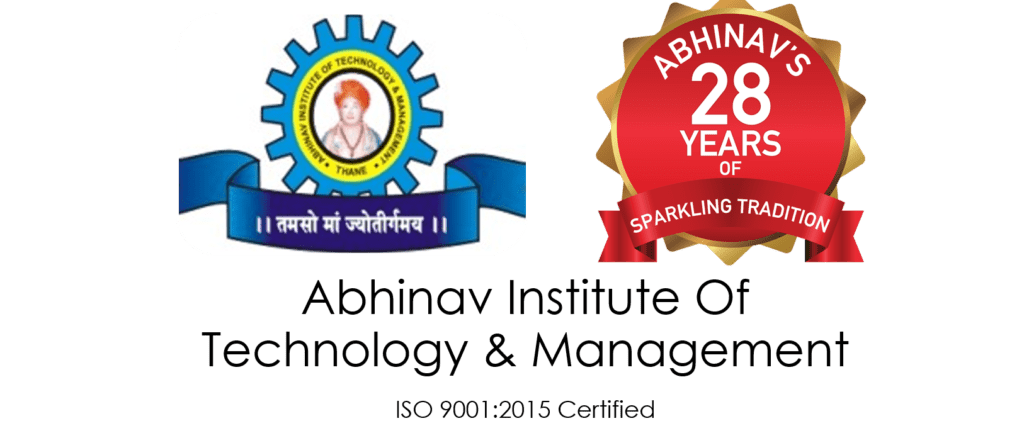 Abhinav Institute of Technology & Mangement is setup with the premise that without the uplift of society, our nation's dream of being a leading nation in the world will remain unfulfilled. To realize this conviction Abhinav Institute of Technology & Mangement is an initiative of eminent personalities from corporate and academia with an objective to address various socio-cultural concerns of India and its people. The Academy is the crystallization of an Inspiration and a Dream .
This is our Government programs for Apprenticeships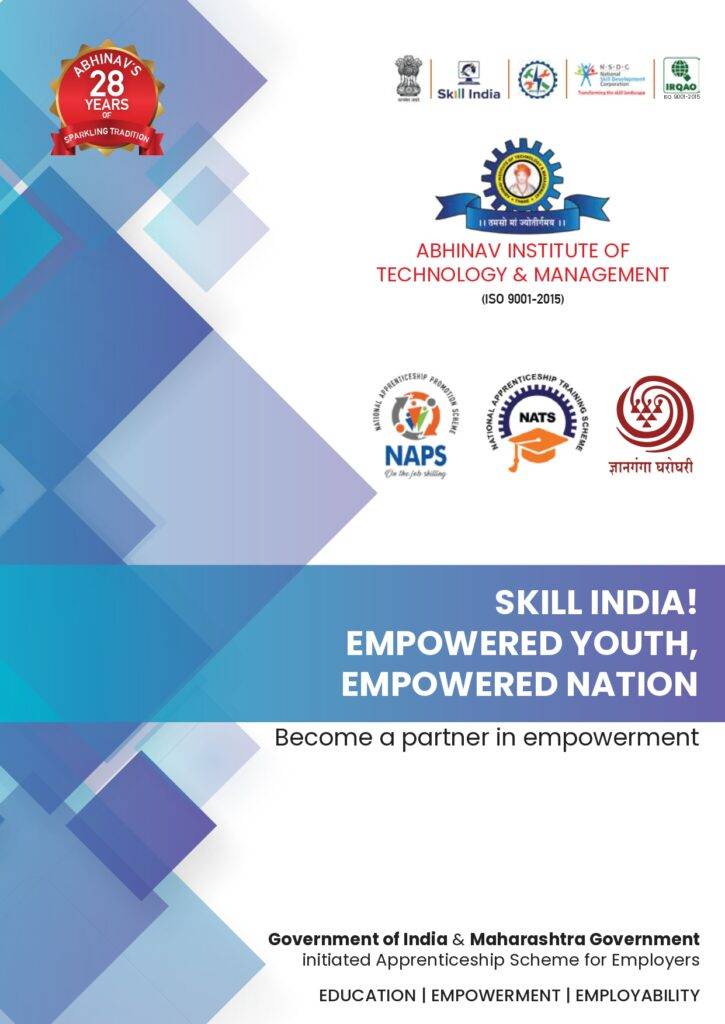 It is one-year Program designed to provide vocational skills and knowledge to young people in any degree field in india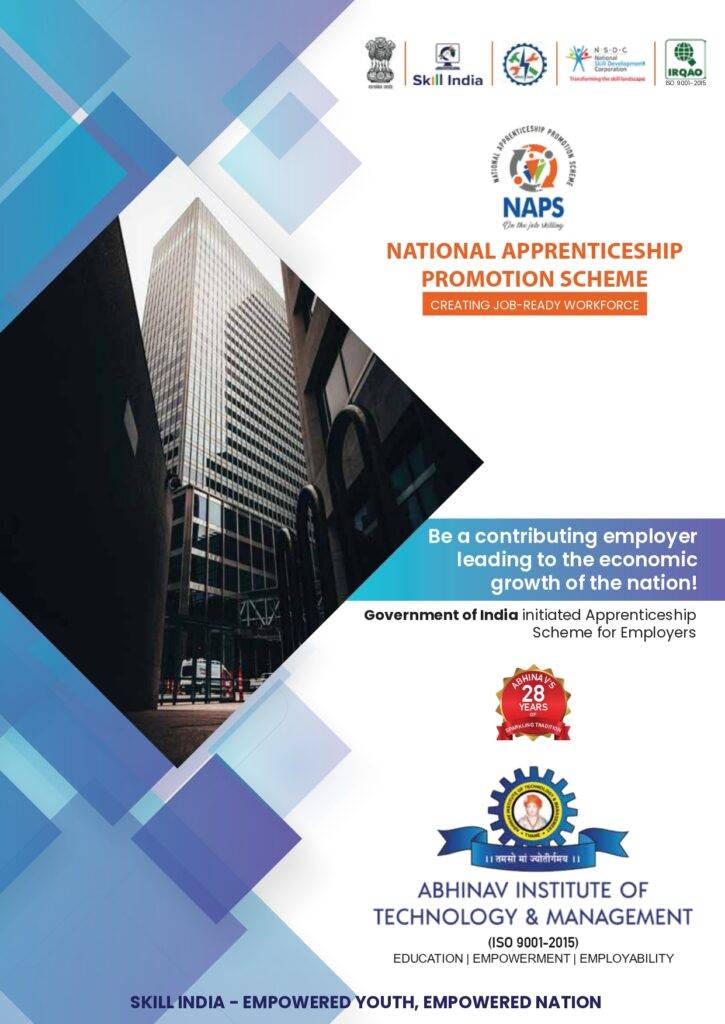 The scheme provides financial assistance to enterprises that offer apprenticeship programmes.
The 'Learn & Earn' scheme, Institute selects SSC, HSC, MCVC, ITI students through well designed selection process with the involvement of industry experts